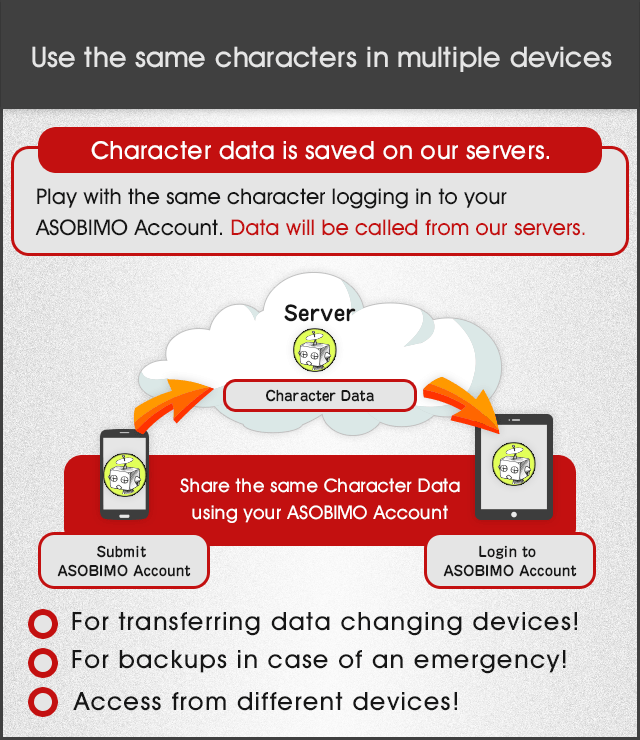 What is an ASOBIMO Account?
This account system will let you be able to login to your game data in other devices by submitting your e-mail address and password.
Data recovery can be done by yourself when your device has been broken or lost. Due to the reason above, submitting an account is recommended.
* If you have been playing games using 1 or more accounts, you will need to submit an e-mail address for each account.
Your e-mail address and password will not be used in any other purposes than the above.
Notes
Notes when sharing between devices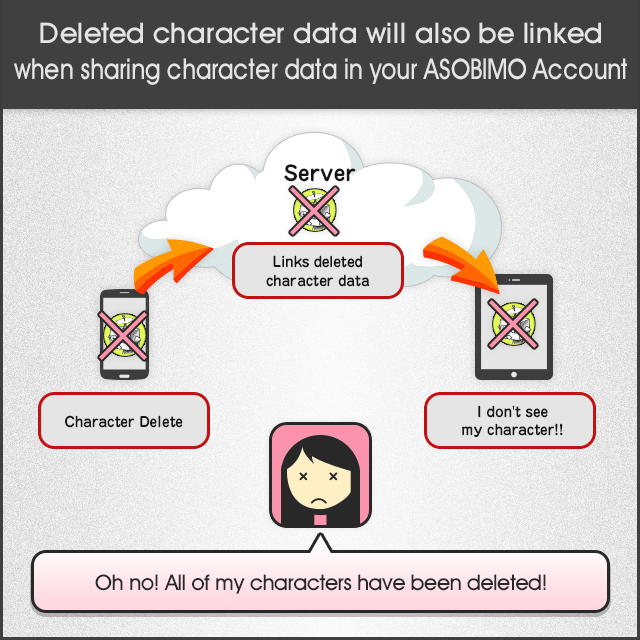 The character information in your ASOBIMO Account is saved on our servers.
If you are using the same account upon 1 or more devices, please note that your deleted information will be synchronized when you choose character delete and all of your characters will be deleted when you are logged in to your ASOBIMO Account or using iTunes backup.
How your virtual currencies will be handled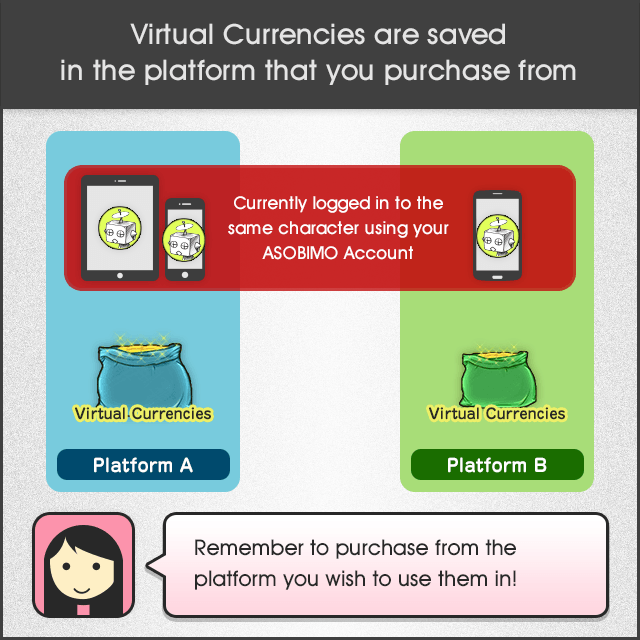 The virtual currencies that will be used to purchase paid items, will need to be purchased separately if you are using the ASOBIMO Account within different platforms.
Note that you cannot share the virtual currencies between different platforms even when logged into your ASOBIMO Account.
Monthly Course and Monthly Ticket purchases are also separate for each platform.
Please see "Can the effect of Monthly Course or Monthly Ticket purchase be shared among different platforms?" for details.